July 4 show
Colorful Indiana-born baseball players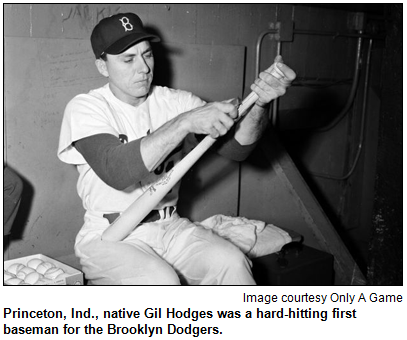 A Hoosier from Michigan City pitched the only "perfect game" in a World Series. Another major league baseball player from Indiana, a superstar for the New York Yankees, wore a number on his uniform (23) that symbolized a family tragedy.
And an obscure infielder from South Bend was the answer to a trivia question posed in the popular Peanuts comic strip by Charles Schulz.
They are among the baseball figures we will explore when Nelson is joined by Indianapolis-based sports historian Pete Cava, the author of an upcoming, definitive book titled Indiana-Born Major League Baseball Players: A Biographical Dictionary, 1871-2014 (McFarland Publishing).
So many native Hoosiers have excelled in the major leagues (10 natives of Indiana are enshrined in the Baseball Hall of Fame in Cooperstown, N.Y.) that we can't cover all of the stars in a single show. Instead, we will focus on some of the most colorful anecdotes associated with pro baseball players during our program with Pete, who has had an extensive career writing about baseball and Olympic sports.
His new book, which will be published in the fall, includes an entry about Tommy John from Terre Haute, the former pitcher who underwent a pioneering type of elbow operation that ever since has been known by his name. "Tommy John surgery" has saved the careers of many pitchers, Pete notes.
The player whose uniform number symbolized a family tragedy was Evansville native Don Mattingly, who created a sensation with his stellar play as a Yankees first baseman during the 1980s.
Southern Indiana also was the home turf of a first baseman who Pete contends has been unfairly neglected by the Hall of Fame. Princeton native Gil Hodges (1924-1972) was a hard-hitting first baseman for the Brooklyn (and later Los Angeles) Dodgers.
Then, Hodges managed the New York Mets to a shocking upset in the 1969 World Series. The team has gone down in history as the "Miracle Mets."
During the 1956 World Series, Michigan City native Don Larsen of the Yankees pitched a "perfect game" that, to this day, is the only one in the history of the World Series.
So who inspired the Peanuts trivia question? A shortstop named Ollie Bejma (1907-1995), a South Bend native who captivated spectators in the 1930s on a short-lived major league team from St. Paul, Minn. More than 35 years later, he was saluted in Peanuts by Schulz, a Minnesota native.
During our show, Pete also will share insights about an outfielder and manager in the early 1900s who committed suicide in French Lick. The unexpected death of Charles "Chick" Stahl, who killed himself in 1907, has been shrouded in mystery for more than a century. He grew up in Fort Wayne and played for - and managed - Boston-based teams.
Other major league baseball players that we will explore include:
George Crowe (1921-2011), the brother of the late Ray Crowe, who coached Attucks High School to back-to-back basketball championships in the mid-1950s. The Crowe brothers grew up in Franklin. George Crowe graduated from the University of Indianapolis (then Indiana Central College) and went on to play for pro baseball teams in Boston, Milwaukee, Cincinnati and other cities. Pete describes George Crowe as "Indiana's version of Jackie Robinson," referring to the legendary player who broke the color barrier in the major leagues.
Bob Anderson of East Chicago. Anderson (1935-2015), a pitcher, has the distinction, as Pete puts it, of being "on the mound the only time in big league history when two baseballs were in play at the same time." Pete will share details about this bizarre occurrence, which happened in 1959 at Wrigley Field in Chicago.
And Mattingly, who was born in Evansville in 1961 in a family of athletes. Since retiring as a Yankee player in 1995, Mattingly has remained in the headlines. He currently is the manager of the Los Angeles Dodgers.
Learn more:
Roadtrip: Mary Gray Bird Sanctuary in Connersville
Guest Roadtripper Terri Gorney of Fort Wayne suggests a visit to the Mary Gray Bird Sanctuary. Owned and operated by the Indiana Audubon Society, the sanctuary is located in Connersville in Fayette County.
Alice Green Gray gave the initial 264-acre property to the Indiana Audubon Society in 1943 as a living memorial to her daughter Mary, who preceded her in death. Congressman Finley H. Gray willed additional property to the society in 1947, bringing the total to more than 600 acres.
Interestingly, the Grays offered the "Canal House," the headquarters of the Whitewater Canal that passed through Connersville, to the Indiana Audubon Society to sell in order to generate funds for the sanctuary.
Ongoing research at the sanctuary includes three decades of turtle studies, graduate-student research looking for relations between forest plant species and breeding birds, plant populations, Monitoring Avian Populations and Sustainability (MAPS) with bird banding, and hummingbird banding during migrations and breeding seasons. More than 107 ruby-throated hummingbirds have been banded this year at the Mary Gray Bird Sanctuary.
Girl Scouts and Boy Scouts are active with projects at the sanctuary. Projects include bridge building, chimney swift towers for nesting, invasive plant eradication, erosion control and bluebird box installations.
The bird sanctuary is open 365 days a year during daylight hours. There is no set fee; a donation box is located next to the parking lot.
History Mystery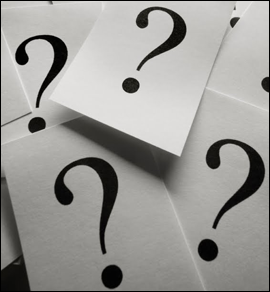 A long-retired Major League Baseball pitcher from Indiana is known for playing the harmonica. He has played Take Me Out to the Ballgame and other tunes at concerts and sporting events.
Born in 1926, he played in the Major Leagues from the late 1940s through the late 1950s. He pitched in five World Series, retired at age 32 and moved back to his hometown in Indiana. Last year, he was a guest on Hoosier History Live.
Question: Who is he?
The call in phone number is (317) 788-3314, and please do not try to win the prize if you have won any prize from WICR during the past two months. Please do not call into the show until Nelson has posed the question on the air.
The prize pack includes two tickets to any Indianapolis Indians games this season, courtesy Visit Indy.
Thanks!
Underwriting the project
We are not staff members of any organization; rather, we are a small, independent production group trying to keep Hoosier History Live on the air, on the web and in your inbox. Your gift goes primarily to support those individuals who are working so hard on the project, as well as to help defray the costs of maintaining our website, our email marketing software and our audio editing costs.
If you believe in supporting local artists, writers, historians and performers, look no further!
It takes only seconds to help us out. Just click the yellow "Donate" button, above. Or, if you prefer the paper method, you may make out a check to "Hoosier History Live" and mail it to Hoosier History Live, P.O. Box 44393, Indianapolis, IN 46244-0393.
We also try to maintain some of those old-fashioned journalism principles about trying to keep editorial content separate from financial contributions.
For questions about becoming an underwriting sponsor (the underwriter level includes logos on our website and newsletter and spoken credits in the live show), contact our producer, Molly Head, at molly@hoosierhistorylive.org, or (317) 927-9101, or Garry Chilluffo, our media+development director, at gchill@hoosierhistorylive.org.
Also, the Irvington Library Listening Group continues to meet on a regular basis from noon to 1 p.m. on Saturdays to listen to and discuss the live show. If you think you would enjoy listening with fellow history lovers, just stop by the library at 5626 E. Washington St. in Indianapolis and ask for the listening group.
If you are interested in forming your own listening group, all you need is a relatively quiet room with comfortable chairs and either a radio or an online listening device. A weekly listening group is an easy way to get "regulars" into your organization or place of business.
The Central Library in Indianapolis is willing to provide a space for a listening group if someone would volunteer to host the group. For more info, contact producer Molly Head.
July 11 show
Vinyl records and albums: play 'em again
Not too long ago, vinyl records and albums seemed to be a chapter (albeit a bulging one) in history.
Stop the music. A comeback is under way for singles and albums on vinyl - the way hit songs performed by entertainers from Frank Sinatra, the Beatles and the Rolling Stones to the Jackson Five, Linda Ronstadt and John Mellencamp were introduced.
To explore the heyday, decline and recent re-rise of vinyl records and albums, Nelson will be joined in-studio by three Hoosier guests. They include a record collector/seller who has an inventory of more than 250,000 albums and 80,000 singles. He is Larry Landis, who operates Legend Records in the Westfield Antique Mall.
One of our other guests, Rick Wilkerson, reports that sales of vinyl records have been increasing by 50 percent annually in recent years. Rick, the owner of Irvington Vinyl, says vinyl records now account for 6 percent of total music sales, so it's still a relatively small portion.
For about 70 years during the 20th century, though, vinyl was king. Record players and turntables could be found in almost every home. The hi-fi eventually became a standard furnishing, as well.
So our guests also will include John Scot Sheets, the owner of Affordable Hi Fi, who repairs and sells record players and turntables. John also is a musician and songwriter.
According to an article in Senior Life, a monthly newspaper serving the over-50 set in central Indiana, our guest Larry Landis' collection includes "bootleg albums, mint pressings, limited editions and albums that still contain all of the posters, stickers and freebies originally included."
The heyday of vinyl music is now more than 25 years in the past. By the late 1980s, digital media was making significant inroads, with compact discs (CDs) starting to take over.
Despite the continual technological advances, some folks still prefer to listen to albums and records the old-fashioned way; increasing numbers of young people, even teenagers, are joining the crowd. Nelson and his guests will explore why.
His guests also will share insights about which vintage albums and records are in demand. And which are not.
Learn more:
A note of support
'We hope to see it broadcast far and wide'
A particularly nice letter of support came in some time ago from authors James Alexander Thom and Dark Rain Thom. We like to re-read it from time to time!
To Whom it May Concern:

Last Spring, my wife and I were interviewed by Nelson Price on his Hoosier History radio program, as authors of frontier and Native American history books. Mr. Price's program was so well prepared and conducted that we feel it should be made available to students and general audiences as widely as possible. His program is well-researched, all questions pertinent to the chosen theme, and moves along briskly. Listeners called in with questions and comments that were intelligent and relevant, a sign of an avid audience.

As historical writers, we try to overcome the public's indifference to history, to bring alive in any way we can the important lessons of the past, and are enthusiastic about programs and writings that make those lessons interesting. The Hoosier History Live program does that so well that we hope to see it broadcast far and wide over this historically significant State of Indiana. It is an excellent program, worthy of extensive distribution and strong support.

James Alexander Thom & Dark Rain Thom, authors
Bloomington, Indiana
July 14, 2011
Shows, we got shows
We have more than 200 Hoosier History Live! radio shows completed, as a matter of fact. And we need to get show audio onto the website, which we are doing by and by, but we sure could use some sponsorship assistance as we edit and publish audio for each archived show. Take a look at the list below and check out all the opportunities for sponsoring a slice of original Hoosier History Live! content on the Web.
No one else is doing anything quite like what we're doing. We are the nation's only live call-in radio program about history. We offer a permanent and growing archive of quality content, available for sponsorship opportunities.
If you are interested in becoming a sponsor of Hoosier History Live!, click here or call Molly Head at (317) 927-9101 for more info.
What people are saying about Hoosier History Live!
"Hoosier History Live is a fun and interesting way to learn about the heart and soul of Indiana. No boring classes or books here! The production team does an outstanding job."
Judy O'Bannon, civic leader and public broadcasting producer
"The folks at Hoosier History Live! are able to find great stories and the people to tell them - people and stories that you seldom hear on the national air."
Dr. James H. Madison, author and IU history professor
"As museums and educational institutions scramble to make their offerings more interactive, more entertaining and more 'relevant' to today's digitally obsessed consumers, Hoosier History Live! seems to have mastered that formula."
Glynis Worley, rural Bartholomew County listener
"Hoosier History Live! is a perfect place to consider and reconsider history ... not just what happened in the past, but what it may mean in the present. Nelson Price is the perfect host: enthusiastic, curious and knowledgeable. Tune in to Hoosier History Live! and be prepared to be surprised."
James Still, playwright in residence, Indiana Repertory Theatre
"Hoosier History Live! is a fantastic opportunity for people to not only learn about history, but also become a part of the conversation. Much like our mission, the telling of Indiana's stories, Nelson and his guests wonderfully connect people to the past!"
John Herbst
President and CEO, Indiana Historical Society
"The links on the Friday Hoosier History Live! enewsletter are a great way to learn more about history, and from a variety of sources."
Jill Ditmire
Omni Media Specialist
"Distilling life experience into stories is an art. Telling stories of life experience for Hoosiers past and present will shape the lives of young people and enrich the lives of all in our state. Mr. Nelson Price brings alive the life experience of notable Hoosiers in Hoosier History Live!"
David T. Wong, Ph.D., President
DT Wong Consulting, LLC
Former Lilly research scientist who developed Prozac
"Nelson Price, more than anyone I know, infuses joy into the pursuit of history. And that joy rings out loud and clear on the radio show, Hoosier History Live!"
Marsh Davis
President, Indiana Landmarks
"No, I haven't heard of another call-in talk radio show about history. Our airwaves are now full of the worst vitriol! Give me the phone number for the show. I want to call in!"
Ken Burns, speaking at a preview of his film "The War" at Indianapolis Hebrew Congregation, April 18, 2007