Abe Martin's creator, Kin Hubbard
(May 2, 2015) - "You can take a voter to th' polls, but you can't make him think."
"When a feller says, 'it hain't the money, but th' principle o' th' thing,' it's the money."
"Now an' then, an innocent man is sent to th' legislature."
Do these quips sound as relevant today as they did a century ago? If so, that's testament to the talents of one of Indiana's best-known cartoonists - and the enduring appeal of his nationally syndicated character.
Abe Martin, the cracker-barrel philosopher who "lived" in Brown County, appeared in more than 300 newspapers across the country in the early 1900s. Will Rogers praised his creator, Indianapolis-based cartoonist Frank McKinney "Kin" Hubbard, as "America's greatest humorist" when he died.
To explore the life and career of Kin Hubbard (1868-1930) - and the impact of his folksy Abe Martin character - Nelson is joined in studio by Steve Barnett, executive director of the Irvington Historical Society.
For most of the peak years of his career, Hubbard lived in the Irvington neighborhood on the eastside of Indy. A memorial to the cartoonist is at the corner of East New York Street and Emerson Avenue; at the memorial's dedication, Steve met Hubbard's son.
Hubbard placed his pipe-smoking, suspender-wearing Abe Martin character in Brown County in part because, during the early 1900s, the hilly, isolated county had one of the state's highest poverty and illiteracy rates. So the notion that a rustic Brown County resident could be a font of wisdom was considered humorous.
In the decades after the cartoonist's death, Brown County State Park dedicated a memorial to the cartoonist, and the rustic Abe Martin Lodge opened.
Abe Martin made his first appearance in 1904 in The Indianapolis News, Hubbard's "home" newspaper. Hubbard was born in Bellefontaine, Ohio, and dropped out of school there before the seventh grade.
More than 25 books of Abe Martin's witticisms eventually were published.
Hubbard's fans ranged from peers like Will Rogers to contemporary-era notables such as our guest Steve Barnett's former boss, the late Andy Jacobs. The longtime congressman from Indianapolis, who died in 2013, had an extensive collection of Abe Martin books and memorabilia.
A further sampling of Abe Martin quips:
"It's no disgrace to be poor, but it might as well be."
"We'd all like to vote fer th' best man, but he's never a candidate."
"T' err is human, but t' admit it haint."
Quips like those became so popular across the country that Kin Hubbard and his wife, Josephine, moved into a posh North Meridian Street mansion for the final year of his life - an ironic abode for the creator of a bumpkin character. In 1930, Hubbard died suddenly of a heart attack at the peak of his success at age 62.
Another irony: Hubbard had seen Brown County only once - during a brief train ride - in the first few years of the Abe Martin cartoon.
"He was in no rush to go again, for he had learned the natives thought he was making fun of them and did not always approve of the kind of characters he created," according to The Life and Times of Kin Hubbard by Fred C. Kelly (Farrar, Straus and Young, 1951). "A visit, he feared, might be embarrassing, even dangerous."
Fortunately, Brown County residents welcomed the cartoonist during his periodic road trips. Sadly, though, the Hubbards endured a tragedy during a car ride elsewhere in Indiana with their infant son, Kin Jr., in 1919. Their car broke down, slid down an embankment and plunged into a creek. The baby was pinned beneath the car and drowned.
Although the cartoonist was said to be affected forever by the tragedy, the output of his humor continued at a steady pace. By the time of his death, Hubbard had written more than 8,000 Abe Martin quips.
History Mystery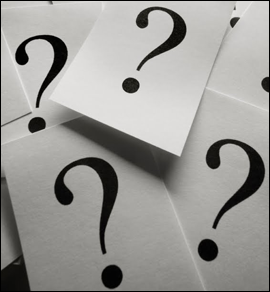 A well-known quip - "What this country needs is a really good five-cent cigar" - typically is attributed to a famous Hoosier political figure of the early 1900s. Many historians, though, believe the quip may have originated with Kin Hubbard's folksy Abe Martin character.
The politician usually credited with the remark about five-cent cigars was known for his wit. He served as governor of Indiana before being elected to a national office. He died in 1925.
Question: Who was he?
The prize pack is a gift certificate to On Golden Pond at the Indiana Repertory Theatre and a gift certificate to Cadillac Ranch restaurant, courtesy of Visit Indy.
Roadtrip: Glory's road to Hope
Guest Roadtripper Glory-June Greiff tells us about the "surprising little town" of Hope, less than 50 miles southeast of Indianapolis on SR9 in northeastern Bartholomew County.
"The town square is charming, and only a few steps away is the Yellow Trail Museum , open weekends only," Glory tells us. "There are also several unusual shops on the square. Hungry? Try the Corner Café on the southwest corner of the square, one of those iconic small-town cafes with attached walkup ice cream stand. Or perhaps your tastes might run to Auntie Amiee's Country Tea Room on the north side of the square, open for lunch six days a week."
Preservationists will love the historic commercial buildings and residences; Hope was founded in 1830 by Moravians, and some pre-Civil War structures still survive. An 1837 cabin was moved from two miles east of town to a lot across SR9 from the Corner Cafe. Art and artisan enthusiasts will enjoy the Haw Creek Heritage Center, a branch of the Bartholomew County Historical Society. It's southeast of downtown at 111 Aiken Street, next to the fire station.
Jam-packed!
Book-launch events draw plenty of interest
With the launch of The Quiet Hero, A Life of Ryan White, author Nelson Price, the host of Hoosier History Live, is making a string of public appearances to promote the book.
The big book-launch event on April 1 at the Indiana Historical Society was a great success, with a full house of history fans there to buy books and get them signed by Nelson, along with Jeanne White-Ginder and Olympic diver Greg Louganis, who drew inspiration from Ryan White.
Hoosier History Live salutes our host for his continuing success as an author!
In the news:
Buy the book:
May 9 show
Colorful Indiana-born baseball players
A Hoosier from Michigan City pitched the only "perfect game" in a World Series. Another major league baseball player from Indiana, a superstar for the New York Yankees, wore a number on his uniform (23) that symbolized a family tragedy.
And an obscure infielder from South Bend was the answer to a trivia question posed in the popular Peanuts comic strip by Charles Schulz.
They are among the baseball figures whom we will explore when Nelson is joined by Indianapolis-based sports historian Pete Cava, the author of an upcoming, definitive book titled Indiana-Born Major League Baseball Players: A Biographical Dictionary, 1871-2014 (McFarland Publishing).
So many native Hoosiers have excelled in the major leagues (10 natives of Indiana are enshrined in the Baseball Hall of Fame in Cooperstown, N.Y.) that we can't cover all of the stars in a single show. Instead, we will focus on some of the most colorful anecdotes associated with pro baseball players during our program with Pete, who has had an extensive career writing about baseball and Olympic sports.
His new book, which will be published in the fall, includes an entry about Tommy John from Terre Haute, the former pitcher who underwent a pioneering type of elbow operation that ever since has been known by his name. "Tommy John surgery" has saved the careers of many pitchers, Pete notes.
The player whose uniform number symbolized a family tragedy was Evansville native Don Mattingly, who created a sensation with his stellar play as a Yankees first baseman during the 1980s.
Southern Indiana also was the home turf of a first baseman who Pete contends has been unfairly neglected by the Hall of Fame. Princeton native Gil Hodges (1924-1972) was a hard-hitting first baseman for the Brooklyn (and later Los Angeles) Dodgers. Then, Hodges managed the New York Mets to a shocking upset in the 1969 World Series. The team has gone down in history as the "Miracle Mets."
During the 1956 World Series, Michigan City native Don Larsen of the Yankees pitched a no-hitter (or "perfect game") that, to this day, is the only one in the history of the World Series.
So who inspired the Peanuts trivia question? A shortstop named Ollie Bejma (1907-1995), a South Bend native who captivated spectators in the 1930s on a short-lived major league team from St. Paul, Minn. More than 35 years later, he was saluted in Peanuts by Schulz, a Minnesota native.
Learn more:
Thanks!
Underwriting the project
We are not staff members of any organization; rather, we are a small, independent production group trying to keep Hoosier History Live on the air, on the web and in your inbox. Your gift goes primarily to support those individuals who are working so hard on the project, as well as to help defray the costs of maintaining our website, our email marketing software and our audio editing costs.
If you believe in supporting local artists, writers, historians and performers, look no further!
It takes only seconds to help us out. Just click the yellow "Donate" button, above. Or, if you prefer the paper method, you may make out a check to "Hoosier History Live" and mail it to Hoosier History Live, P.O. Box 44393, Indianapolis, IN 46244-0393.
We also try to maintain some of those old-fashioned journalism principles about trying to keep editorial content separate from financial contributions.
For questions about becoming an underwriting sponsor (the underwriter level includes logos on our website and newsletter and spoken credits in the live show), contact our producer, Molly Head, at molly@hoosierhistorylive.org, or (317) 927-9101, or Garry Chilluffo, our media+development director, at gchill@hoosierhistorylive.org.
Also, the Irvington Library Listening Group continues to meet on a regular basis from noon to 1 p.m. on Saturdays to listen to and discuss the live show. If you think you would enjoy listening with fellow history lovers, just stop by the library at 5626 E. Washington St. in Indianapolis and ask for the listening group.
If you are interested in forming your own listening group, all you need is a relatively quiet room with comfortable chairs and either a radio or an online listening device. A weekly listening group is an easy way to get "regulars" into your organization or place of business.
The Central Library in Indianapolis is willing to provide a space for a listening group if someone would volunteer to host the group. For more info, contact producer Molly Head.
A note of support
'We hope to see it broadcast far and wide'
A particularly nice letter of support came in some time ago from authors James Alexander Thom and Dark Rain Thom. We like to re-read it from time to time!
To Whom it May Concern:

Last Spring, my wife and I were interviewed by Nelson Price on his Hoosier History radio program, as authors of frontier and Native American history books. Mr. Price's program was so well prepared and conducted that we feel it should be made available to students and general audiences as widely as possible. His program is well-researched, all questions pertinent to the chosen theme, and moves along briskly. Listeners called in with questions and comments that were intelligent and relevant, a sign of an avid audience.

As historical writers, we try to overcome the public's indifference to history, to bring alive in any way we can the important lessons of the past, and are enthusiastic about programs and writings that make those lessons interesting. The Hoosier History Live program does that so well that we hope to see it broadcast far and wide over this historically significant State of Indiana. It is an excellent program, worthy of extensive distribution and strong support.

James Alexander Thom & Dark Rain Thom, authors
Bloomington, Indiana
July 14, 2011
Shows, we got shows
We have more than 200 Hoosier History Live! radio shows completed, as a matter of fact. And we need to get show audio onto the website, which we are doing by and by, but we sure could use some sponsorship assistance as we edit and publish audio for each archived show. Take a look at the list below and check out all the opportunities for sponsoring a slice of original Hoosier History Live! content on the Web.
No one else is doing anything quite like what we're doing. We are the nation's only live call-in radio program about history. We offer a permanent and growing archive of quality content, available for sponsorship opportunities.
If you are interested in becoming a sponsor of Hoosier History Live!, click here or call Molly Head at (317) 927-9101 for more info.
What people are saying about Hoosier History Live!
"Hoosier History Live is a fun and interesting way to learn about the heart and soul of Indiana. No boring classes or books here! The production team does an outstanding job."
Judy O'Bannon, civic leader and public broadcasting producer
"The folks at Hoosier History Live! are able to find great stories and the people to tell them - people and stories that you seldom hear on the national air."
Dr. James H. Madison, author and IU history professor
"As museums and educational institutions scramble to make their offerings more interactive, more entertaining and more 'relevant' to today's digitally obsessed consumers, Hoosier History Live! seems to have mastered that formula."
Glynis Worley, rural Bartholomew County listener
"Hoosier History Live! is a perfect place to consider and reconsider history ... not just what happened in the past, but what it may mean in the present. Nelson Price is the perfect host: enthusiastic, curious and knowledgeable. Tune in to Hoosier History Live! and be prepared to be surprised."
James Still, playwright in residence, Indiana Repertory Theatre
"Hoosier History Live! is a fantastic opportunity for people to not only learn about history, but also become a part of the conversation. Much like our mission, the telling of Indiana's stories, Nelson and his guests wonderfully connect people to the past!"
John Herbst
President and CEO, Indiana Historical Society
"The links on the Friday Hoosier History Live! enewsletter are a great way to learn more about history, and from a variety of sources."
Jill Ditmire
Omni Media Specialist
"Distilling life experience into stories is an art. Telling stories of life experience for Hoosiers past and present will shape the lives of young people and enrich the lives of all in our state. Mr. Nelson Price brings alive the life experience of notable Hoosiers in Hoosier History Live!"
David T. Wong, Ph.D., President
DT Wong Consulting, LLC
Former Lilly research scientist who developed Prozac
"Nelson Price, more than anyone I know, infuses joy into the pursuit of history. And that joy rings out loud and clear on the radio show, Hoosier History Live!"
Marsh Davis
President, Indiana Landmarks
"No, I haven't heard of another call-in talk radio show about history. Our airwaves are now full of the worst vitriol! Give me the phone number for the show. I want to call in!"
Ken Burns, speaking at a preview of his film "The War" at Indianapolis Hebrew Congregation, April 18, 2007